Table of Contents
---
I. Understanding Food and Drug Interactions
II. How Alcohol Reduces the Effectiveness of Cialis
III. Grapefruits and the Danger of Low Blood Pressure
IV. Avoid Combining Nitrates and Tadalafil
V. Other Major Drug Interactions
---
Understanding Food and Drug Interactions
Food and drug interactions occur when you combine prescription medication with another substance. These interactions can increase the risk of side effects and may reduce the efficacy of your medication.
To avoid food and drug interactions, it is important to inform your doctor of the medications you are taking, including any herbal medicines, over-the-counter drugs, and vitamins or supplements.
Cialis (tadalafil) is a popular drug when it comes to treating erectile dysfunction (ED). Its popularity is partly due to its convenient dosing options, allowing users to choose between daily or as-needed dosing. Not only are the dosing options convenient, Canadian pharmacy Cialis is affordable too. Treatments for erectile dysfunction have come a long way, and drugs like Cialis are effective with a relatively low risk of side effects.
However, certain food and drug interactions can cause unexpected symptoms and increase your risk of health conditions like low blood pressure. Read on to learn more about food and drug interactions with Cialis.
How Alcohol Reduces the Effectiveness of Cialis
Cialis is a PDE-5 inhibitor that works by dilating the blood vessels in the body to promote blood flow to the penis. Alcohol also acts as a mild blood vessel dilator. While one or two drinks before sexual activity can help you get in the mood, drinking too many alcoholic beverages while taking Cialis can lower your blood pressure excessively.
This blood pressure drop can cause dizziness, headache, an increased heart rate, and worsened ED symptoms. To get the most benefit from Cialis, avoid excessive alcohol consumption. But how long does it take Cialis to work? It is also helpful to take Cialis at least half an hour before sexual activity to ensure it works to its full benefit.
Grapefruits and the Danger of Low Blood Pressure
Grapefruit is touted for its many health benefits, including strengthening the immune system, assisting with weight management, and lowering the risk of kidney problems. However, grapefruits are a major food interaction with Cialis. In larger amounts, grapefruit can increase the amount of tadalafil in your system, intensifying the effect of Cialis.
This interaction may cause your blood vessels to dilate too much, increasing your risk of a prolonged and painful erection (priapism). When taking Cialis, you can prevent unwanted side effects by avoiding grapefruit products (including grapefruit juice).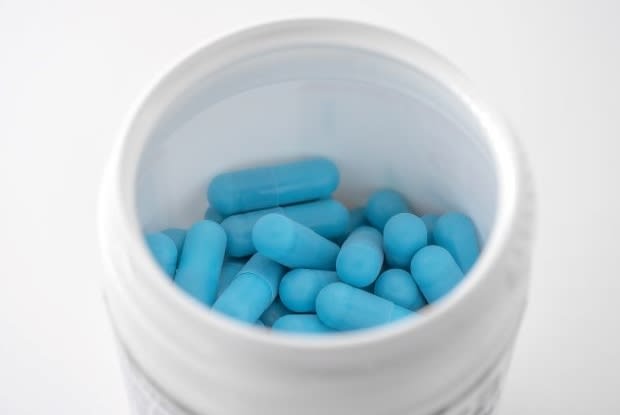 Avoid Combining Nitrates and Tadalafil
Most Cialis drug interactions impact the body by lowering your blood pressure too much. Several drugs can have this effect, but nitrates carry the most risk and can cause potentially fatal outcomes when combined with tadalafil. If you have a condition that causes symptoms of chest pain, such as heart disease, you may have to take nitrates as part of your treatment plan. This may make you unsuitable for taking Cialis, but your doctor may find a safe way by adjusting your dosages.
Other Major Drug Interactions
Nitrates are not the only category of drugs that interact with Cialis. Alpha-blockers, anti-hypertensives, and antacids can also cause unwanted side effects when taken with tadalafil.
Alpha-blockers are a type of blood pressure medication used to treat hypertension. They work by preventing a hormone known as norepinephrine from tightening the muscle walls in your blood vessels. Like nitrates, alpha-blockers improve blood flow and lower blood pressure but can cause dangerous blood pressure drops when combined with Cialis. [1] Common alpha-blockers that interact with Cialis include doxazosin, alfuzosin, and tamsulosin.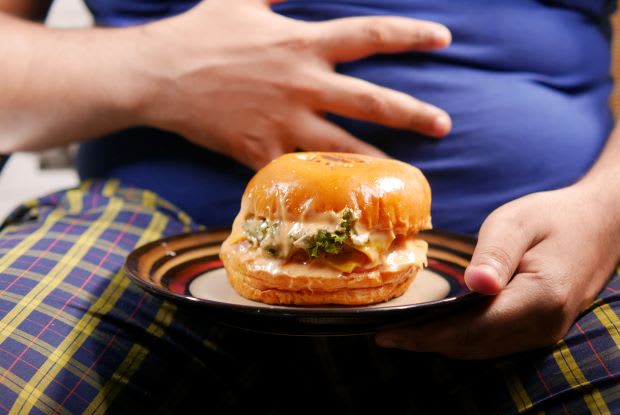 Anti-hypertensives are also used to treat high blood pressure in patients with hypertension. Clinical studies show that anti-hypertensives cause a small reduction in blood pressure when taken with tadalafil, but this interaction could still cause discomfort in certain men. Common anti-hypertensives that interact with Cialis include amlodipine, enalapril, metoprolol, angiotensin II receptor blockers. [2]
Antacids do not increase your risk of low blood pressure, but combining antacids with Cialis can reduce the absorption rate of tadalafil, reducing its efficacy. Antacids are used to neutralize stomach acid to relieve symptoms of indigestion. Talk to your doctor for safer and more effective methods of treating ED and indigestion.
Buy Cialis Online
Food and drug interactions can increase the risk of Cialis side effects, but tadalafil is still considered one of the safest and most effective ED drugs when taken properly. If your doctor has determined that it is safe for you to take Cialis (tadalafil), visit Canadian Pharmacy Service to fill your prescription. Buying your ED medications online has several advantages, including massive savings on brand-name and generic versions, safe transactions, and delivery directly to your door.
The content in this article is intended for informational purposes only. This website does not provide medical advice. In all circumstances, you should always seek the advice of your physician and/or other qualified health professionals(s) for drug, medical condition, or treatment advice. The content provided on this website is not a substitute for professional medical advice, diagnosis, or treatment.